​

It's June!
Summer officially arrives at 10:57 AM on June 21!
Please join us for our Support Group / FRIENDSHIP meeting:
We would LOVE to see you
Continue our wellness discussion
Share our adventures since last meeting
Date:
Saturday
June 17, 2023
11:00 am to 1:00 pm
Location:
UC Gardner Center
Neuroscience Institute
3113 Bellevue Ave
Cincinnati, 45219
Zoom available
Zoom meeting LINK, meeting ID, and meeting PASSCODE will be included in our monthly newsletter. Please subscribe to our monthly newsletter to receive the monthly support group information.
Food and drinks provided
Free parking garage under Gardner Center
Elevator from parking to 1st floor conference room
​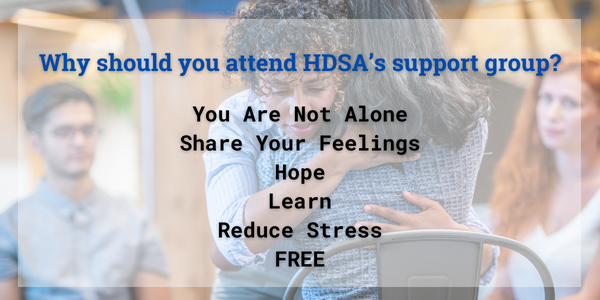 ​

Every Third Saturday of the Month | 11 am - 1 pm
Contact Connie Dengler-Brockway | (513) 918-1440

*Note: You will be sent a new email each month with a new ZOOM meeting link to ensure privacy for each meeting.
---
If you have any questions/concerns regarding this newsletter or would like to include something in an upcoming
newsletter, please email the editor Rhonda Holscher at
Rhonda@RhondasVirtualOffice.com
The Buckeye Bulletin is the official publication of the Huntington's Disease Society of America, Inc., Ohio Valley Chapter. This publication attempts to report items of interest to individuals with HD, their families, healthcare professionals, and interested friends and supporters. HDSA and the Ohio Valley Chapter do not provide medical advice, nor do they promote, endorse or recommend any product, therapy, or institution. Please check all drugs, treatments, therapies, and products with your physician. Statements and opinions expressed in articles are not necessarily those of HDSA, Inc, and the Ohio Valley Chapter.
Copyright © 2023 Huntington's Disease Society of America, All rights reserved.