38th Annual HDSA Convention New Orleans June 1-3, 2023 Re-Cap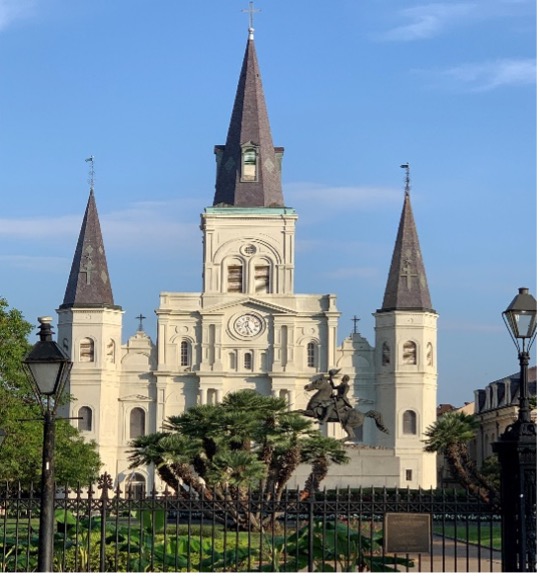 by Connie Brockway-Dengler, Ohio Valley Chapter HDSA Social Worker
The 38th Annual HDSA Convention marked a return to a "regular" event format. This year there were over 800 participants with over half of that number being first-time participants.
All content that was presented at the convention will be available in late June at www.HDSA.org.​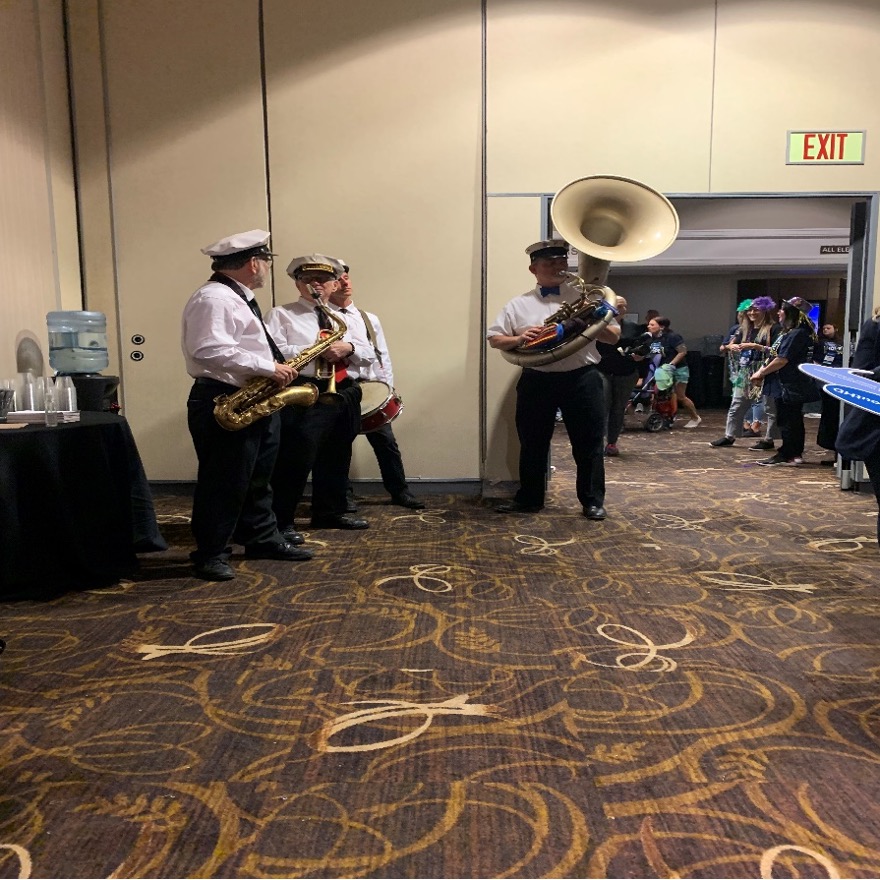 ​​The kickoff to the convention started with a Team Hope Walk walking around the block of the Sheraton hotel, starting on Canal Street. We were led by a New Orleans Swingaroux band and had a police escort.
​Ninety Team Hope Walks raised a little more than $2,000,000 in 2022. Team Hope walks have occurred in over 100 different cities since their inception in 2007 raising over $22 million for the cause. Our Ohio Valley Chapter Team Hope Walk will take place on September 17 at Voice of America Park in West Chester. Awards were given to Chapters for "Thinking Outside the Box' in their fundraising efforts, so please if you have a fundraising idea share it.
A carnival-themed reception was held after the walk with games, food, drinks, and an opportunity to meet others. ​

​Research Breakfast
​*HDSA and Rare-X
The Power of Patient-Reported Data
This is new information that was provided.
HDSA recently announced the launch of the HD Data Collection Initiative in partnership with Rare-X. A representative from Rare-X joined HDSA's Convention to share more about this opportunity. The goal of this project is to engage individuals with HD and their care partners to build a high-quality HD natural history study that can be used to accelerate HD research. To learn more, read the press release and community letter published on HDSA.org. If you are interested in learning more about how you can get involved as an HD community member, email HDVoices@hdsa.org.
The following should be available soon for viewing:
*HD Buzz Update
*HD Therapies in the Pipeline
Glen Morrison, MSc,
VP Clinical Development Annexon Pharmaceuticals
Meridith Schultz, MD, MS, VP Sector Lead, Early Stage, AskBio
*Sage Therapeutics Inc.
*UniQure
HD-Gene TRX1
and HD-Gene TRX2
Phase ½ Clinical Trials of AMT-130:
A Gene Therapy for Early-stage HD
National Youth Alliance
A silent auction was held to benefit the National Youth Alliance (NYA). They also presented a FABULOUS talent show demonstrating so much talent and fundraising as well for NYA. For more information about NYA visit www.HDSA.org/NYA Finally, a Gala was held Saturday evening recognizing different Chapters that are making a great impact on HD. We ate, danced, and enjoyed each other's company. Next year's 39th Annual Convention will be held at Marriot's The Davenport Grand, Autograph Collection in Spokane, Washington, May 30th- June 1, 2024. For more information visit: HDSA.org/about-hdsa/annual-convention/